Speaking at ZendCon Europe 2013 @ Paris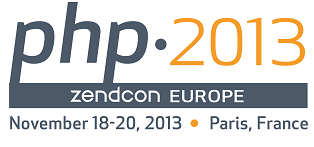 In November I will be speaking  at the first edition of ZendCon Europe in Paris about Console Applications made easy and will do a tutorial on how to build a A LAMP environment from the ground up with Vagrant and Puppet.
I'm very proud and excited to be part of this conference. This is my first time second time speaking in an international conference - so far I've been speaking in local communities here in Portugal.
The ZendCon Europe - tutorials and sessions - were announced today and they are awesome, you will not want to miss this conference. Also don't forget early bird tickets are available only until August 31st. Hurry up!
Update #1: Also I will do a tutorial.
Update #2: I got a workshop to LXJS 2013 conference approved, so this will not be my first time presenting/speaking at an international conference but will be the second time.